Medical innovation prize fund: new idea in drug development.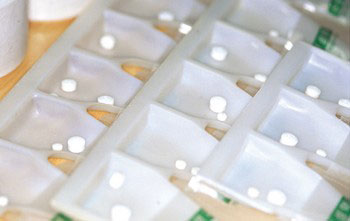 A proposal to change the way pharmaceuticals are developed by "separating the market for innovation from the market for medicines" has been introduced in Congress this year--HR 417, by Rep. Bernard (Bernie) Sanders, Independent, Vermont. Under this plan, new drugs would be sold at generic prices as soon as the FDA approved them, and innovation would be rewarded not by high monopoly prices, but by a $60 billion per year fund, which would provide money to developers of new products based upon the actual impact on health outcomes over ten years.
Notably, this bill would not end pharmaceutical patents; in fact it would use them to distribute the prize fund. Companies would use patents as they do today to block competitors from registering products, but only until FDA marketing approval. Only patent owners could benefit from the Prize Fund payments.
HR 417 does not call for government price controls. Prices would be set by competition among generic manufacturers, which would be permitted as soon as a new drug is approved by the FDA. Generic suppliers will not be eligible for the prize money unless they had patents to show that they contributed to the innovation.
And government would not try to select in advance what research is promising. Investors would do that, betting their own money, as they do today. Government would have to control the prize awards, because billions of dollars of public money would be spent. But when the payment decisions were made, the results would be in; lives would already have been saved, and the award decisions could use standard data and estimates like QALYs (quality-adjusted life-years) to guide its decisions. The big difference is that investors would aim for improving public health, not for maximizing sales in a perverse market where the slightest advance in treating baldness or erectile dysfunction can pay more than a major advance in treating tuberculosis or malaria.

The legislation currently drafted would pay into the Medical Innovation Prize Fund at a level of 0.5% of the U.S. gross domestic product, or about $60 billion per year. The cost of pharmaceuticals in the U.S. today is close to $250 billion per year.
According to supporters of the Fund, out of the current US expenditures of $250 billion, only about $33 billion is reinvested in research and development (about 13%). About $25 billion of this is to develop new products, but only about $5 billion is invested in products that the FDA considers significantly better than existing drugs. (These figures do not include investment in research and development from non-U.S, sales.) Current U.S. royalties to pharmaceutical patent holders total about $10 to $12 billion. The bill's supporters believe that implementation of the Prize Fund would lead to much lower prices for medicines in the US (a decrease in prices of $160 to $200 billion per year), while also increasing rewards for products that are innovative. The 0.5% of GDP level for the Prize Fund is the initial starting point, and subject to further debate.
The first public meeting to discuss HR 417--The Medical Innovation Prize Fund Act--took place in Washington DC on June 17, 2005. For more information on this and other meetings contact Joy Spencer of the Consumer Project on Technology, joy.spencer@cptech.org.
For more information see http://www.cptech.org/ip/health/hr417/ This page currently includes links to HR 417, a summary from Rep. Sanders' office, a sign-on letter, and background articles by specialists, including economists and attorneys.